One of the things that I like to do when I lounge in my beautiful manicured garden is to enjoy some suntan. I, however, overindulge in enjoying and I fall asleep every time and end up with sunburns on my face neck and arms. Should you also face a similar predicament, I have a few tips to help you deal with sunburn at home. Some of the home remedies that you can quickly use to deal with sunburn are briefly highlighted below.
Since you will be walking around with painful itchy skin, the first thing you want to do is to avoid falling in the temptation of taking a normal bath. This can further irritate your skin. Instead, draw a bath, use normal home skin care products like baking soda, vinegar apple cider or Aveeno soothing bath treatment that is made from oatmeal for bathing. Consider pat-drying your skin or air drying after the bath since rubbing your skin will only to irritate your skin further.
After I completely dry off, I reach out for natural bath oil such as natural lemon and vitamin E or pure natural buffs bees oil. I usually let the oils soak in for a few minutes before applying moisturizer lotion or cream since the skin feels way drier if I do not do this. Chilling the moisturizer in the freezer before applying it helps to give me added relief.
I also enjoy applying cold pressure to my skin since it helps to reduce the inflammation. A pack of peas for example or ice cubes wrapped in a cloth can help give you just the right dose of relief on the affected areas. Try to avoid direct contact with the frozen item on the skin while applying cold pressure since it could have some adverse effects.
It is always important to hydrate during this time as well and apart from drinking plenty of water, I also hydrate on fruits as well. fruits like watermelon, cantaloupe and honeydew are hydrating fruits that can help you take in sufficient amounts of water as well. Apart from the satiating water you draw from taking fruits, you also take inappropriate minerals and vitamins which your skin will highly appreciate.
The kitchen has amazing antidotes you can use for the sunburn and you want to get creative with the items you have. For instance, tea bags can reduce swelling when you place them on top of your eyelids. Milk, cornstarch and lettuce can also make pastes and solution that can easily be rubbed on to your skin. Knowing the right way to use them can do great wonders to the affected areas on the skin.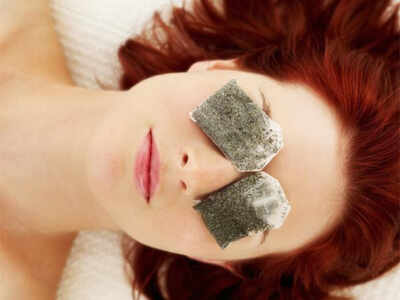 Should you also need to rest, consider using an air mattress instead of the regular mattress like applying talcum powder to minimize friction and chafing and the fact that it retains less heat helps me to sleep more. There are various inflatable air mattresses out there and choosing one can greatly help with the remedy of sunburns.